Blog
De Coca Cola Signature Mixers
The Coca Cola Signature Mixers
Coca Cola presents us a signature collection of mixers, containing 4 different tastes; Woody, Smoky, Herbal and Spicy. Developed in collaboration with bartenders all over the world, with more than 200 different ingredients. Goal was to develop a signature mixer that combines well with all dark spirits.
Unique in choice was the Hutchinson bottles that whe're selected, a bottle that our mind links immediatly to soda's.
Smoky : The fi...
---
Armagnac - Domaine de Baraillon
De geschiedenis van Domaine de Baraillon, Amagnac Claverie.

In 1748 installeert de familie Claverie zich als wevers in de gemeenschap van Lannemaignan, gesitueerd in het zuidwesten van de regio's Gers en Landes, in de beste regio van de Bas-Armagnac (Le Grand Bas-Armagnac).
Het duurt enkele jaren, tot ze enkele percelen landbouwgrond kunnen verkrijgen, voor ze zich omscholen tot producenten van tafelwijn en Bas-Armagnac.
De traditie zet zich verder van vade...
---
The diversity of Mezcal
What is Mezcal :Agave is the plant that is used to make Mezcal. While tequila can only be made from one type of agave (Blue Tequilana agave), Mezcal can be made from any type of agave. Though there is no official count of how many different types of agave are currently used in Mezcal, it's commonly said that over 40 types are featured in different varieties of Mezcal. This more diverse use of agave, equals more diverse variation in flavor, aroma, and feel.
Agave Espadin is (for the mos...
---
De diversiteit van Mezcal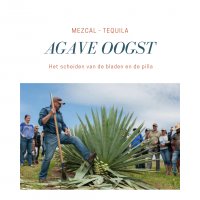 Wat is Mezcal:Mezcal is een distillaat verkregen na de fermentatie op een bewerkte plant, meer bepaald de Agave. Ik hoor u denken aan de naam van een ander bekend drankje nl; Tequila, en dat is niet geheel onterecht. Elke Tequila is immers een Mezcal daarentegen is niet elke Mezcal een Tequila. Even kort het verschil tussen beiden.
Tequila : is een Agave distillaat dat maar van één enkele Agave soort mag gemaakt worden en dat is de Blue Weber Agava. Er is ook een restrictie o...
---
When rum is brought to you for a reasonable price
Let's present the newest and also second release in the Black Label Posh Collection from The Rum Mercenary by Jurgen Vromans, an independant bottler from Belgium. Uitvlugt 21 Years Old (1997 - 2019) was bottled just this monday the 1ste of April and luckily it wasn't an aprils fool joke!
Jurgen's mission is to reach and present the thrue rum lover with single casks rums as the distillers intended them, straight and full of flavour. This rum from the Uitvlugt Distillery i...
---
When gin is aged on oak
Gin, we all know it as the spirit that we use in combination with a ton of different tonics or as an ingredient in some of our cocktails but the real magic happens when you start aging it in Oak barrels. This second edition of Clockwork gin, created by Jurgen Vromans, also known as The Whisky Mercenary, has been aged for about six months on European Oak barrels which makes it perfect for sipping neat. Aging gin is a process that doesn't guarentee that the final product will be good do w...